🚀 Crunch #039: Custom-tailored Pillow, Spotify Profiles on Steroids
Bite-sized startup insights trusted by the industry leaders
🇺🇸 Pluto: A custom-tailored pillow just for your body type. (Founded 2018, Total Funding Amount: seed)
I'm all about optimizing sleep. The better the sleep, the faster I recover from my workout sessions. We sleep 1/3 of our lives, so quality sleep is highly recommended.
How it works
Buyers take a survey that asks about their height, weight, age, sleeping position, current mattress, heat preferences, and more.
With that information, they create a custom pillow for your unique sleep profile.
Check out the frequently asked questions for more details about the pillow itself.
The Team
Based in San Francisco and Los Angeles, US, founded by Susana Saeliu.
The backstory
We think pillows should be breathable, temperature-regulating, and bounce back. In a fast-paced world filled with great technologies, we also believe electronics shouldn't have a place near our heads when we sleep.
We just want a great pillow that uses innovative materials and better yet, they should be customized to us for optimized support and comfort — all at a great price point.
---
Sponsored By
This post was brought to you by 🇬🇧 Leave Me Alone.
Leave Me Alone is a new way to receive mail with Rollups. Rollups are a powerful way to reduce your overflowing inbox into just a handful of email digests curated by you and delivered on your schedule.
Are you interested in becoming a sponsor? Fill in this short form and pick a package, and I'll get in touch with you.
---
🇮🇩 volt.fm: Better Spotify profiles. (Founded 2021, Total Funding Amount: bootstrapped)
How it works
Users promote playlists and gain followers, share playlists with anyone, compare music tastes, and receive monthly reports.
The Metrics
The Team
My name is Soheil Rashidi and I'm based in Bali, Indonesia.
I moved here three years ago to live as a digital nomad and to work on my indie projects.
Before volt.fm, I launched three products: pikaso.me, postsheet.com, and rippd.app.
Yesterday was crazy!
volt.fm
had 16431 new users in a single day 🤯
The backstory
I got the idea for volt.fm after I received my Spotify Wrapped report last year.
volt.fm
is growing like crazy. Just passed 28000 users.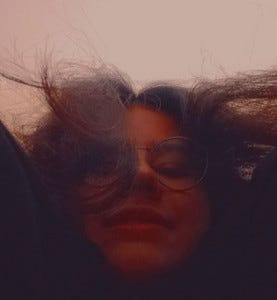 See, compare and share your Spotify stats — volt.fm
See, compare and share your Spotify stats.
volt.fm
I thought it would be cool if I had a page with my Spotify stats that I could share with anyone. I launched the first version on March 3rd, and it's been growing rapidly since then. It has close to 50,000 users now.
My vision for volt.fm is to make it a place where users can discover new music and connect with other people with similar tastes.
---
🚀 Submit Your Startup
I'm always open to working with all types of founders, no matter their ethnicity, gender, origin, or socio-economic background.
Please fill in this form if you want me to review your startup and product. Feel free to connect with me on LinkedIn as well.
As a rule of thumb, I look at startups that have at least built a minimal viable product. It helps if your product is public and available for everyone.
---
🏁 You're all set!
Startups Crushing It! is a premium newsletter about early-stage (before series A) technology startups. I publish the insights each Tuesday or Friday.
You tell me which startups excite you. And if requested, I'll introduce you to the founders.
I look for strong positive signals using the FPTM model: Founders — Product — Traction — Mission.
I interview the founder(s), toy around with products, crunch numbers, and based on that, I decide which startups to feature.
If you want more, you can dig through the archives for the previous digests.
Support me by forwarding it to a friend, and let them know they can subscribe here.